AN IMPRESSIVE BODY OF RESEARCH
The evidence and amount of studies on the efficacy of PEMF therapy is truly overwhelming. Try searching Google or YouTube with the phrase "does PEMF therapy really work" and you'll see what we mean!
To help you along your path to learning the facts about PEMF we thought it might be best to start with one of the most well-known doctors in America, Dr. Mehmet Oz, who featured PEMF therapy on the Dr. Oz Show on November 16, 2011. Click the link for a list of PEMF therapy articles on DoctorOz.com→ and watch a clip from the episode on YouTube →.
Scroll down this page for a list of FDA approvals and classifications for PEMF therapy along a link to download our internal study, "Verifiable Results of PEMF Therapy at the Cellular Level" and a few of our video testimonials.
We encourage you to dig deep into the content provided on this site and continue searching the internet to form your own opinion before considering a purchase.
"PEMF goes deep into your body… you don't just feel better, you are better, and that is an important advance for us
"
Dr. Mehmet Oz
Dr. Oz Show | November 16, 2011 Episode 
2019 Customer Feedback Survey
Click the image to download the survey.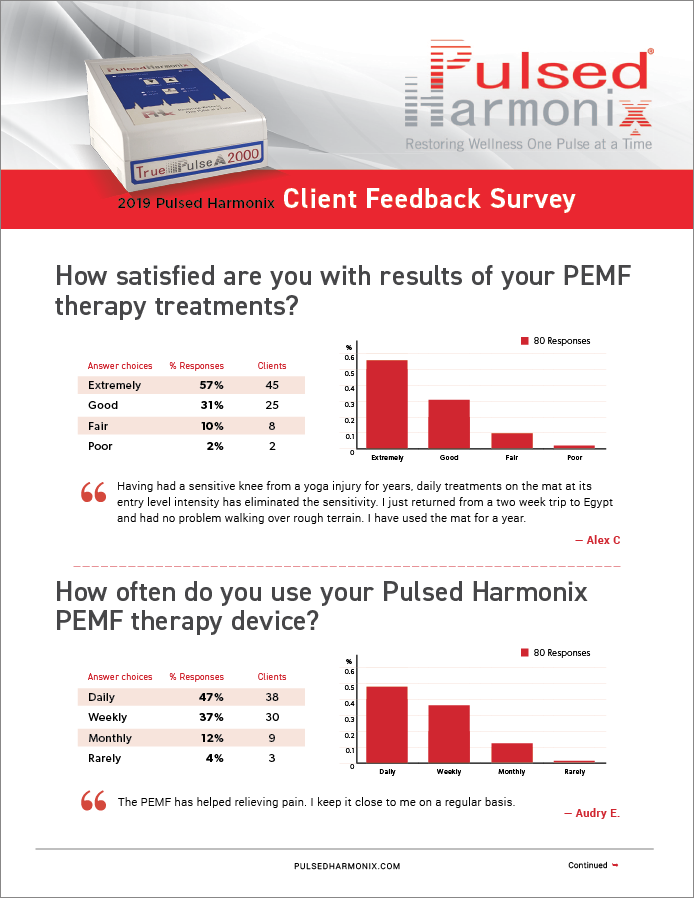 1. How satisfied are you with the results of your PEMF therapy treatments?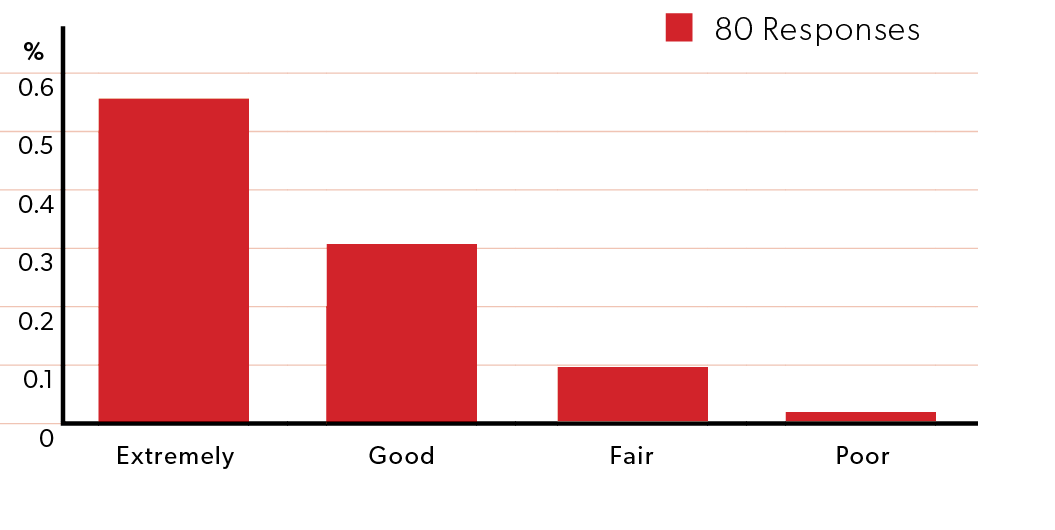 2. How often do you use your Pulsed Harmonix PEMF therapy device?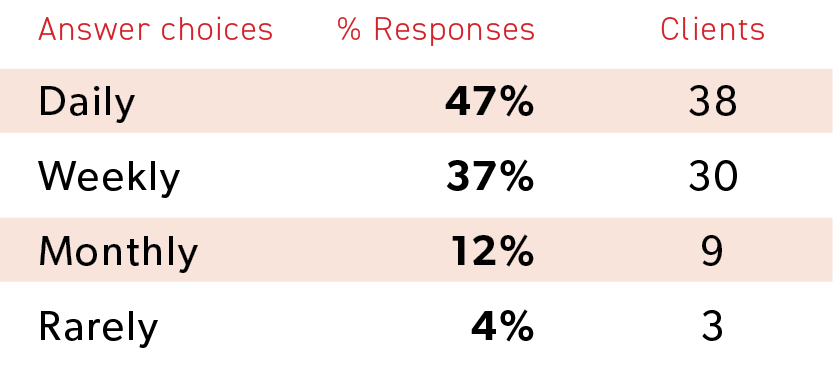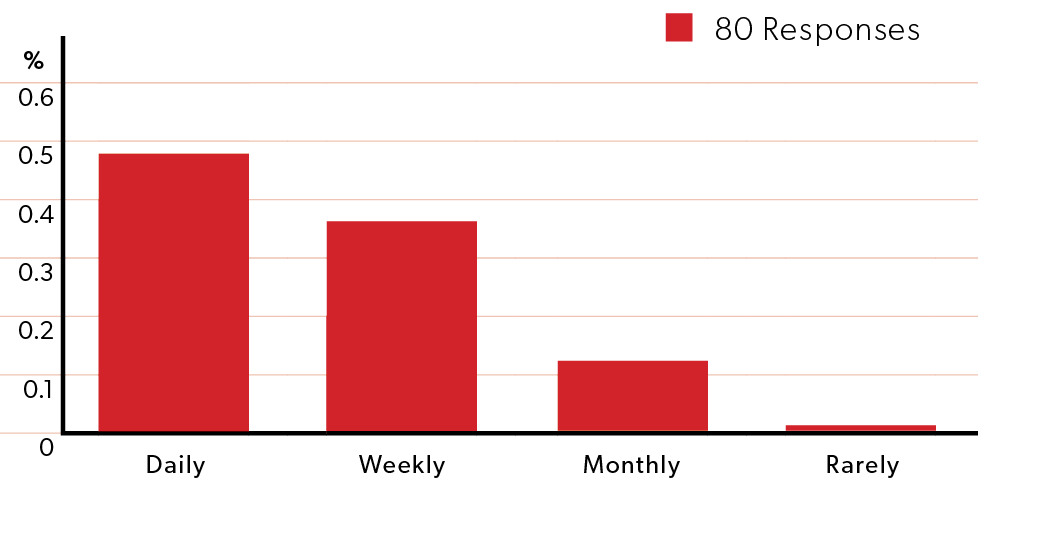 3. Has the A2000 reduced need for medications and/or medical assistance?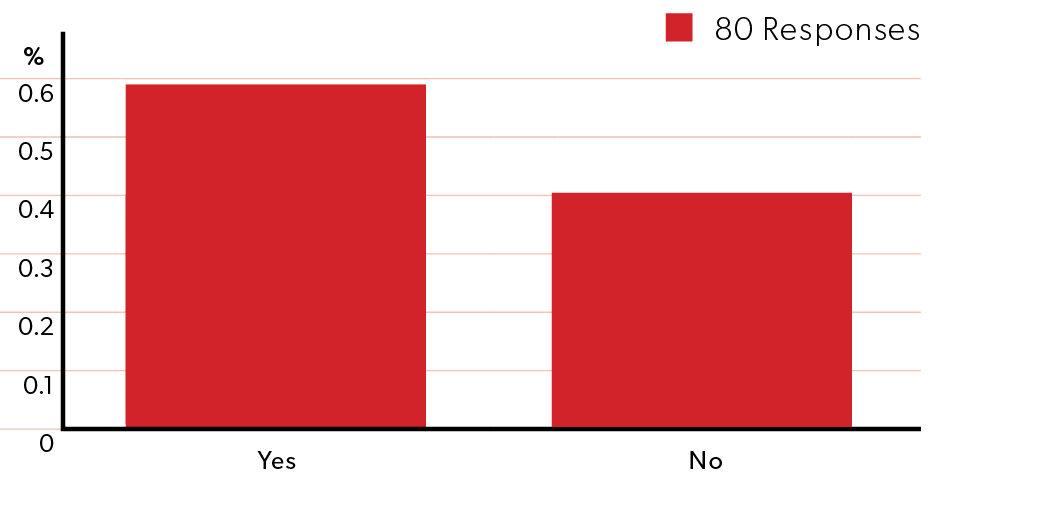 4. What condition prompted you to access the benefits of PEMF therapy?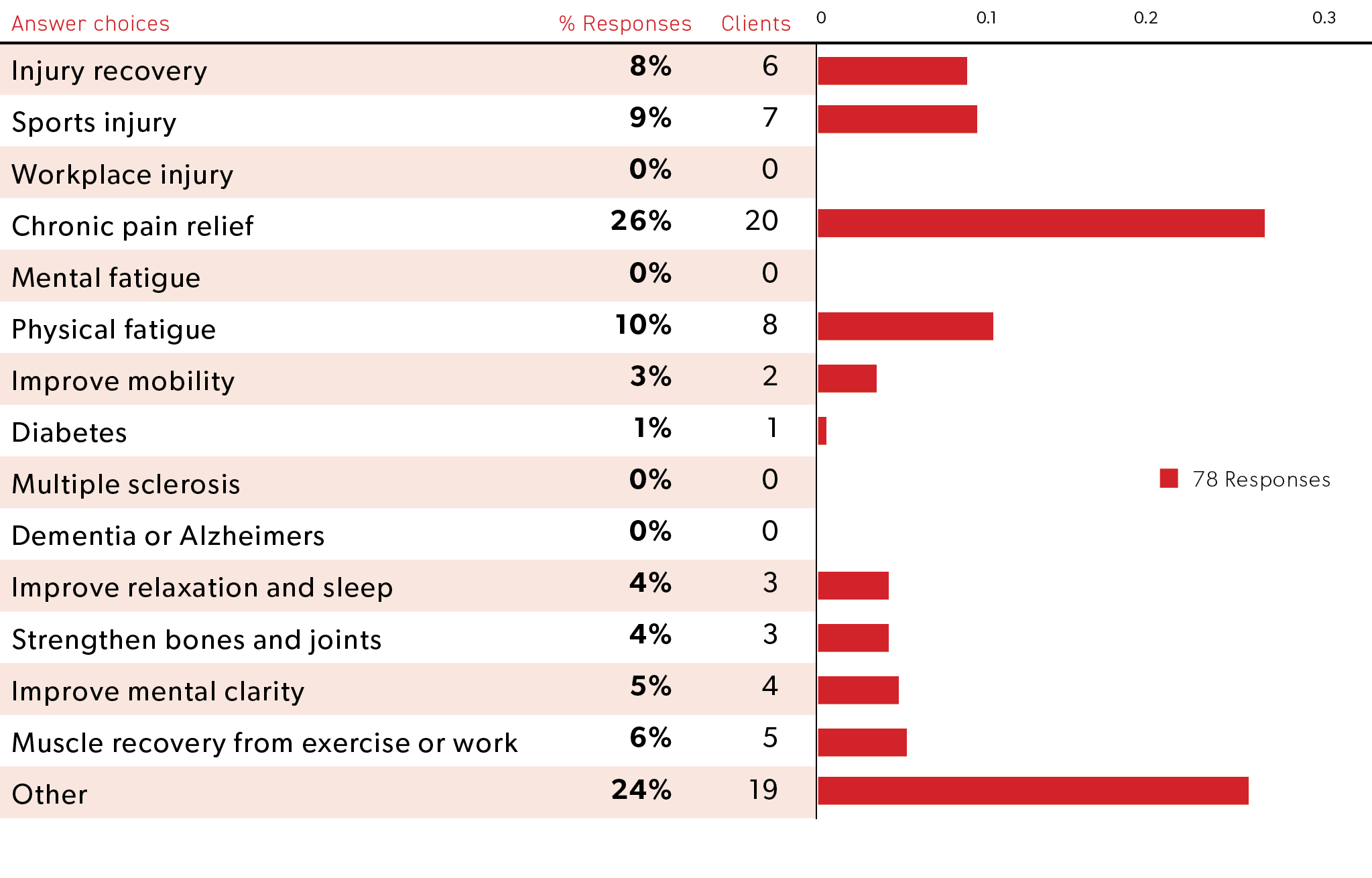 Pulsed Harmonix Devices are FDA Class 1 Registered Medical Devices
In 1979, the FDA approved PEMF Therapy for the healing of nonunion fractures.

In 1998, the FDA approved PEMF Therapy for urinary incontinence and muscle stimulation.

In 2004, the FDA approved PEMF Therapy for cervical fusion patients at high-risk of non-fusion.

In 2006, the FDA approved PEMF Therapy for treatment of depression and anxiety.

In 2011, the FDA approved PEMF Therapy for treatment of brain cancer.
On October 13th, 2015, the FDA reclassified PEMF devices from their existing Class 3 category to a Class 2 status, and most PEMF devices that are sold today in the United States are FDA registered as wellness devices.
NEWS, ARTICLES AND INFORMATION
The development of PEMF technology has given both humans and animals a much more dynamic range of possible treatment options. In this guide, you'll learn the basics of PEMF therapy for horses, benefits of equine PEMF, and how PEMF treatments are proven to be effective...
read more
Quick Start Guide.
No need to read complicated manuals, this sheet shows you how to get started quickly!
True Pulse A2000 User Guide.
A complete guide from safety precautions to how to operate the device and everything in between. 
Dual Applicator Quick Start Guide.
You can now have the ability to operate two accessories applicators from a single TruePulse A2000 PEMF wellness device.
SPACE CERTIFICATION PROGRAM
Pulsed Harmonix is a Partner of the Space Foundation, Space Certified Program
Pulsed Harmonix provides a portable, affordable, pulsed PEMF (Pulsed Electromagnetic Field Therapy) device to relieve aches and pains.
In the 1960's, NASA discovered that just as your body requires air to survive, it also needs PEMF which is derived directly from the Earth's electromagnetic field. NASA's advances using PEMF to sustain the health of astronauts while in space has been instrumental in validating ongoing scientific studies and the development of PEMF devices.
In 1991, PEMF therapy was approved in the U.S. for use in the treatment of post-operative pain and edema in superficial soft tissue.
In 2004, PEMF was approved by the FDA in certain cervical fusion surgeries. The benefits of PEMF therapy have been documented in multiple peer-reviewed clinical studies for a wide range of medical conditions.